Ethiopia will quickly stretch out her hands to God. Psalm 68:31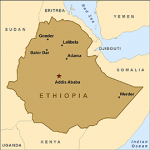 The African land of Ethiopia, called Cush in the Old Testament, is intimately entwined with Biblical history. Moses married a Chushite woman and according to Ethiopian legend, the Queen of Sheba who visited Solomon was from Ethiopia. In the New Testament, the Ethiopian eunuch likely returned to Ethiopia to spread the news of Jesus since the church in Ethiopia reaches back to the first centuries after Christ.
In more recent history, Ethiopia is remarkably the only country in Africa never to come under European colonial domination and maintain its traditions into the 20th century. Ethiopia is becoming better known to many because of its openness to International adoption.
I first began drawn into learning about the history and culture of Ethiopia about five years ago when I met Sharon Daly, the president of the Mossy Foot Project, in the Perspectives on the World Christian Movement class. One of the class speakers told a story about Sharon's father, Dr. Nathan Barlow, who after serving in Ethiopia many years, returned in 1997 at the age of 84 to found this project. This story provided a dramatic illustration of contextualizing the gospel. You can read it here.
Wanting to know more about this intriguing country, I first read Held at a Distance: A Rediscovery of Ethiopia by Rebecca Haile. This book provides a great introduction to Ethiopian history and culture, written from the point of view of someone driven into exile and rediscovering the land of their childhood. It combines history with recent events and whets your appetite to learn more.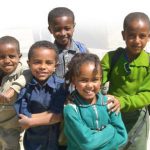 After watching friends adopt from Ethiopia, I read There is No Me without You: One Woman's Odyssey to Rescue Her Country's Children by Mellisa Faye Green. This book uses one family's experience in adoption as a springboard to shed light on the larger history of AIDs and poverty in Africa. I distinctly remember having to leave Coffee Bean one afternoon because I was overcome with tears while reading about how the American pharmaceutical companies in league with the US government played a role in preventing a antiretroviral therapy from being available in Africa. The result: Almost an entire generation of parents gone. Oh how the love of money leads to much evil.
After that I read a number of other books that filled out my understanding of Ethiopia's current situation.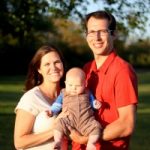 More recently, I have been priveleged to get to know two amazing young couples who are preparing  to serving at Soddo Christian Hospital in Wolaita, Ethiopia.
Michelle Yates is a medical doctor specializing in the care of women. Her husband, Adam, is an electrical engineer.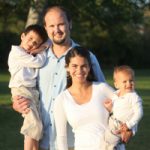 Kavi Simpson is a general practitioner and her husband, Taylor, is an architect that specializes in designing third-world hospitals.
You can read about their journey of faith on their blog. God has shown great favor in preparing these four to serve Him by loving the people of Ethiopia.
Please consider reading some of the books I mentioned and learning about Ethiopia. I believe that God will touch your heart as He has mine to pray for His grace to be poured out in a wonderful way in that ancient land.